Cleaning with sanitation and disinfection of the entire environment and surfaces
Use of disposable single-use material
If you've reached my page, it's probably because you feel the need to think about yourself, to take care of yourself and pamper yourself.
Whether it is on a physical, emotional or mental level, my intention through my massages is to help you connect with yourself and move the energy so that you feel more balanced, relaxed and reach a natural state of wellbeing.
I am a certified Esalen® massage practitioner who offers different styles of massage with a practice in the centre of Barcelona. 
The massages I offer are: Esalen® California Massage, Swedish Massage, Lomi Lomi Hawaiian Massage, Myofascial Release and Deep Tissue Massage, Hot Stone Massage, Sports Massage and Neuromuscular Kinesio taping.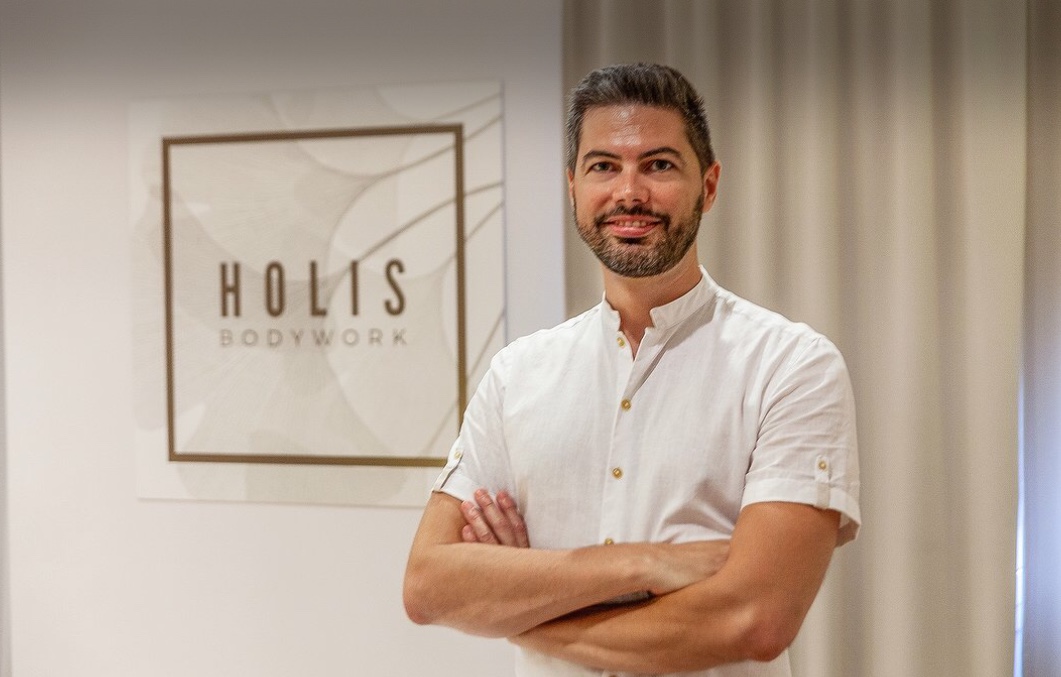 Who I am
I am a certified professional masseur with years of experience. Certified Esalen® Massage Practitioner, Certified in Chiromassage, Myofascial release - Deep Tissue Massage, Californian Massage, Traditional Thai Massage, Hawaiian Lomi Lomi Massage, Transformational Kinesiology and Kinesio taping.
Massage Practice
Cozy, air-conditioned and quiet massage studio in the center of Barcelona, in Gran Via de les Corts Catalanes on the corner with Roger de Llúria. A 5 minute walk from Plaza Catalunya, Plaza Urquinaona and Passeig de Gracia.
EXPERIMENT THE CONSCIOUS TOUCH
Beyond technique, the conscious touch, sensitivity and connection are for me the key to start awakening consciousness through the body.
I am organizing different workshops dedicated to the holistic well-being of people by mixing different disciplines among which meditation, kinesiology, mindfulness, yoga.
In the coming weeks there will be workshops on wellness through psoas and mindfulness.
And if you have an idea or need a space where to perform it, contact me.